TabView QML Type
A control that allows the user to select one of multiple stacked items. More...
Properties
Methods
Detailed Description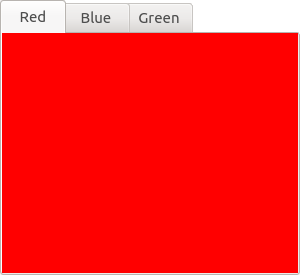 TabView provides tab-based navigation model for your application. For example, the following snippet uses tabs to present rectangles of different color on each tab page:
Tab represents the content of a tab in a TabView.
Property Documentation
Method Documentation
© 2023 The Qt Company Ltd. Documentation contributions included herein are the copyrights of their respective owners. The documentation provided herein is licensed under the terms of the GNU Free Documentation License version 1.3 as published by the Free Software Foundation. Qt and respective logos are trademarks of The Qt Company Ltd. in Finland and/or other countries worldwide. All other trademarks are property of their respective owners.