Offline activation
After entering your Activation Code, you will be redirected to the manual activation page if the Squish Test Center instance you are trying to activate cannot connect to the Internet or to the Squish Test Center Activation Server.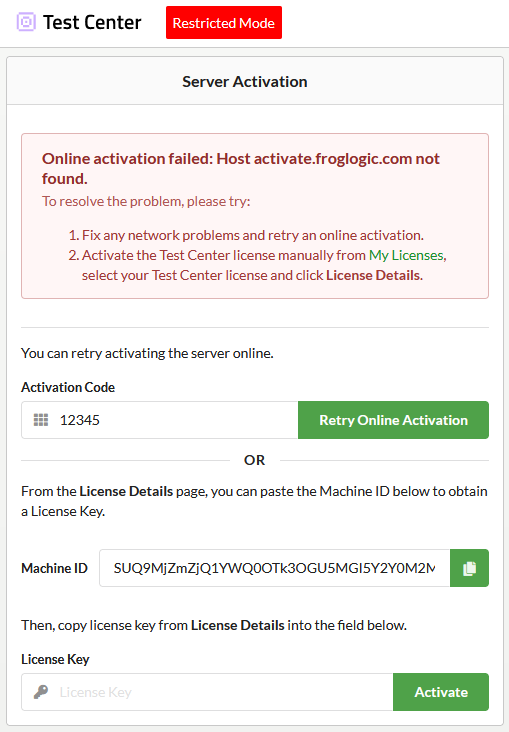 Manual Activation Page
To proceed with manual activation, send the Machine ID of the Squish Test Center instance to qatools.support@qt.io, so that we can generate a license key for you. You can get the Machine ID by using the Copy to Clipboard button next to the Machine ID input field. Alternatively, clicking the mail link at the center of the dialog should auto-generate an email with all the required information.
After sending the Machine ID, you will receive the license key via email, which you can then copy into the License Key field. To finish the activation process, click Activate.
© 2022 The Qt Company Ltd. Documentation contributions included herein are the copyrights of their respective owners.
The documentation provided herein is licensed under the terms of the GNU Free Documentation License version 1.3 as published by the Free Software Foundation.
Qt and respective logos are trademarks of The Qt Company Ltd. in Finland and/or other countries worldwide. All other trademarks are property of their respective owners.