New Squish Test Suite
To open the New Squish Test Suite dialog, click File > New Test Suite. For alternative ways to open the dialog, see New Test Suite.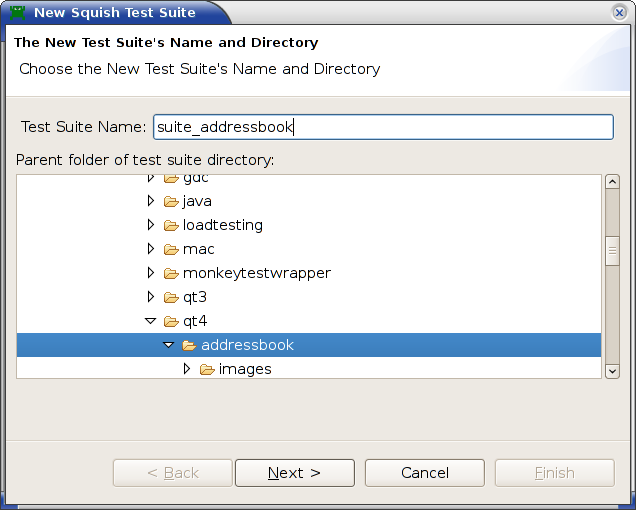 The use of this wizard is described in the tutorials.
© 2023 The Qt Company Ltd. Documentation contributions included herein are the copyrights of their respective owners.
The documentation provided herein is licensed under the terms of the GNU Free Documentation License version 1.3 as published by the Free Software Foundation.
Qt and respective logos are trademarks of The Qt Company Ltd. in Finland and/or other countries worldwide. All other trademarks are property of their respective owners.