Tutorial: Uploading Results to Squish Test Center
After running a test, you can analyze the results in the Test Results view. By default, the Squish IDE stores the last 10 test results, but you can set another number in Preferences > Squish > Logging. To save the results for further analysis, upload them to Squish Test Center, where you can generate HTML reports.
The Upload button is enabled if a Squish Test Center is configured from the Squish Test Center view. Clicking it opens the Uploading Results dialog: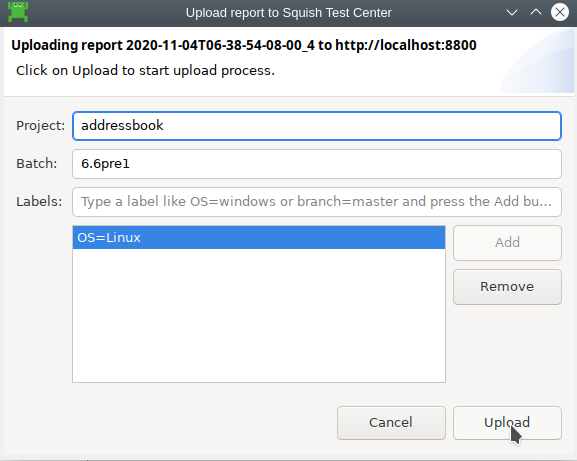 Specify a Project, Batch, and optional Labels to determine how you can organize and group the results in Squish Test Center. Now, you should be able to see an entry for this result in the Squish Test Center view.

To see an HTML report of this test result, select it and then click on the toolbar button for Open in Browser. From the browser, you can then drill down into the test report to see the details.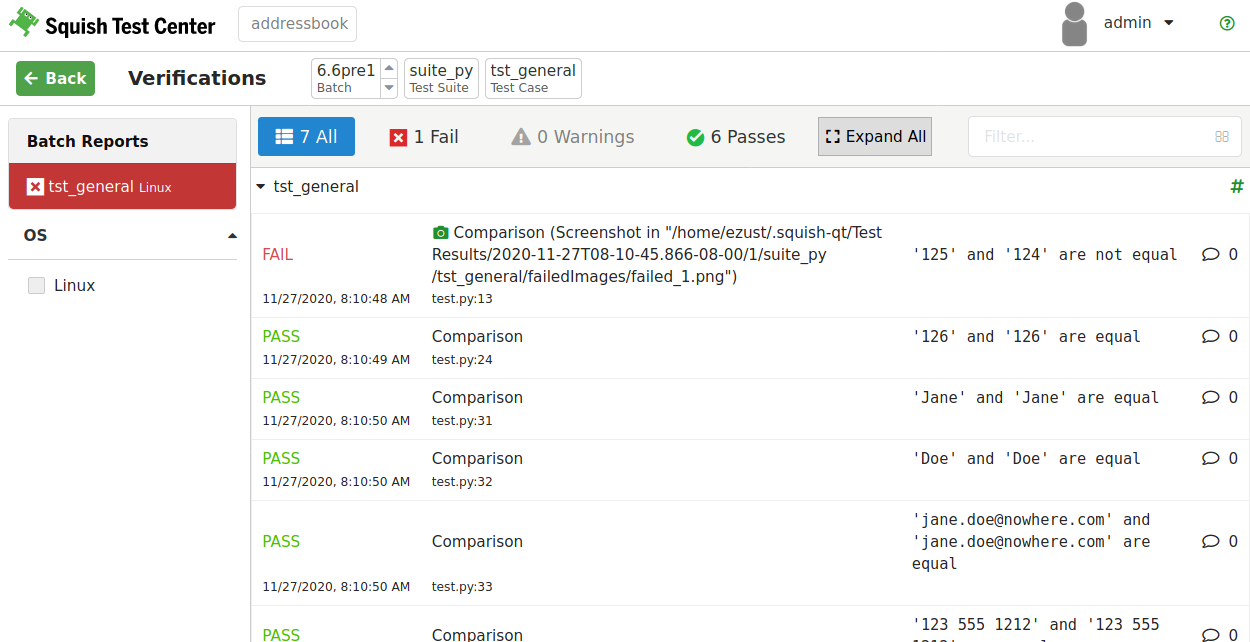 © 2023 The Qt Company Ltd. Documentation contributions included herein are the copyrights of their respective owners.
The documentation provided herein is licensed under the terms of the GNU Free Documentation License version 1.3 as published by the Free Software Foundation.
Qt and respective logos are trademarks of The Qt Company Ltd. in Finland and/or other countries worldwide. All other trademarks are property of their respective owners.